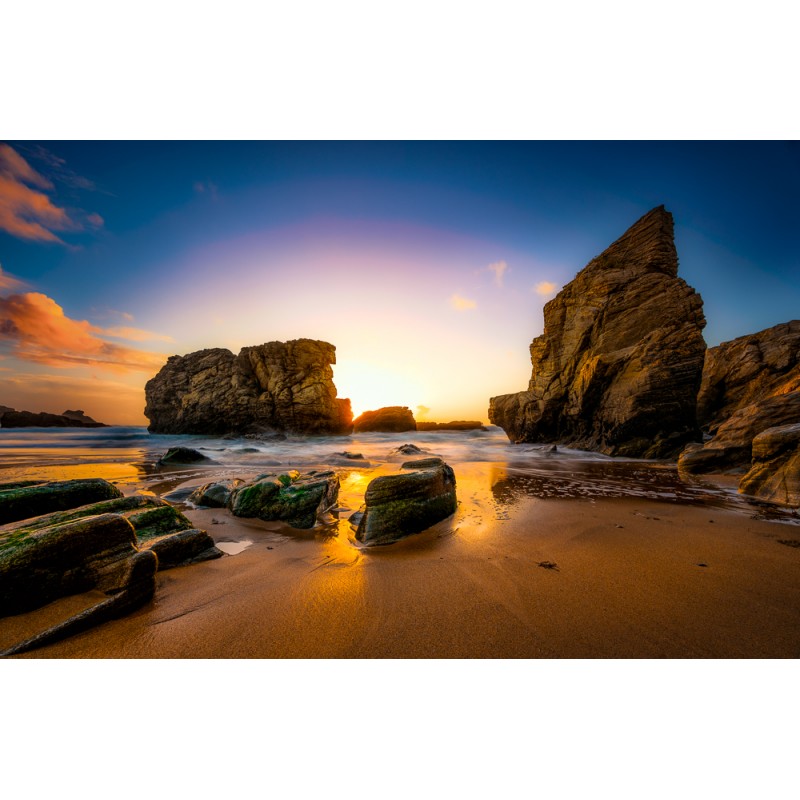  
Côte Sauvage
__________________________
• Limited edition (> A3) of 5 copies (numbered and signed).
• A4 unlimited.
• FineArt Cards (A4 folded with envelope)
• Large selection of other photo products shop.hess.photography
For the sunset I walked along the Côte Sauvage on the Quiberon Peninsula looking for a nice place to take photos. The choice fell on this bay and while I was still trying to find the right camera location, a dog was wandering around on the beach and it would have fit in well with the photo. But when I was ready, he couldn't be persuaded to stand in front of the camera again - and he should have kept still ...
https://www.hess.photography/Unterwegs/Frankreich/2021-Bretagne/i-h2h4cSk/A

I already bottled the water for the exhibition "Water on the mill" in the afternoon and in another bay (a few hundred meters further north) because I didn't yet know which photo of this wonderful coast I would finally choose.



https://www.hess.photography/FineArt/i-sTqGMLJ
NIKON Z 6 | NIKKOR Z 14-30mm f/4 S
14 mm | f/8 | 1.6s | ISO 100
Date 2021-10-29 18:46:22